Send to Kindle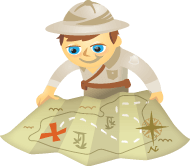 Today's post is a bonus as we post on odd days — typically every other day — but of course that means we'll be bringing you another post tomorrow, on the first of the month.
So, we thought we'd create one less post (sort of) and instead share a great blog post put out yesterday by the Social Media Examiner (our favorite go-to social media advice site). They did all the heavy lifting; we couldn't have said it better!
Their recent July 30th post, titled 7 Ways to Drive More Blog Traffic Using LinkedIn is by Stephanie Sammons, founder and CEO of Wired Advisor, a turn-key blogging and social media platform for financial professionals. But authors will benefit equally well from the sage advice in this particular column.
Give it a read, and tell 'em Where Writers Win sent you!