Send to Kindle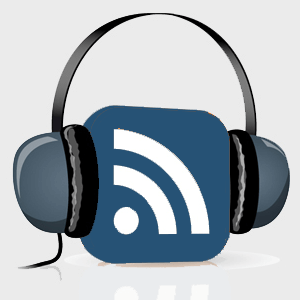 We know the power of the written word; we know the power of video. But once in a while it's nice to just kick back and LISTEN. Podcasts fit that need, and there are hours of valuable information out there just waiting to be used.
Today, we're offering up five favorite podcast links for your listening and learning journey to be a successful author:
1. Social Media Examiner: The latest podcast from our favorite social media site is entitled, appropriately, Blogs, Books and Social: How the World Has Changed. This episode features an interview with Guy Kawasaki, former chief evangelist for Apple and author of many books including Enchantment and What the Plus! Google+ for the Rest of Us. Guy shares his experience of publishing his first book in 1987 and how publishing has changed since then. You'll also learn tips and techniques to use on Google+.
2. Writing Excuses: Hosted by Mary Robinette Kowal (Shades of Milk and Honey), Brandon Sanderson (Mistborn, The Way of Kings), Howard Taylor (Schlock Mercenary), and Dan Wells (I Am Not A Serial Killer). As the tagline says: "Fifteen minutes long, because you're in a hurry, and we're not that smart." This is a weekly podcast that you can consume quickly on breaks or commutes. You'll learn about the nuts and bolts of writing. Listen to the newest installment or download older episodes one at a time from the website!
3. Joy Radio: With a mission of "People Inspiring People" author Pattie Welek Hall has a fabulous series this year interviewing A-list authors, editors and agents, all of who will be teaching at this year's Words & Music festival in New Orleans, November 28 – December 2nd. If you can't attend this writer's conference, you can still pick up some major tips from Pattie's podcasts; if you are attending, you'll get a taste of the fun to come in the Big Easy!
4. The Creative Penn: Hosted by author Joanna Penn (get it?). This podcast has a heavy emphasis on self-publishing and marketing and can be valuable resource for indie authors. There are over 125 episodes on the backlist you can start listening to right away!
5. I Should Be Writing: While there is some discussion of the craft and business of writing, the focus here is on the trials-and-tribulations of being an aspiring author: how to deal with doubts, self-motivate, get more organized and productive, and so on. When you find yourself plagued by uncertainty, this may be the podcast for you. Author Mur Lafferty interviews notable authors, editors, publishers, and agents, too.
Do you have a favorite author/writer/creative/marketing podcast? Share it with the tribe in your comment below!
To our eastern seaboard clients and readers: Our thoughts are with you all — stay safe!