Send to Kindle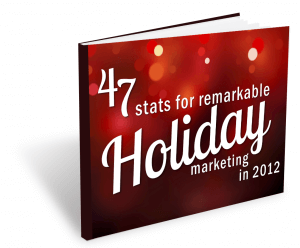 This in from Hubspot – the opportunity to download a free eBook full of interesting stats about marketing this holiday season!
Online shoppers are expected to grow from 137 million in 2010 to 175 million in 2016, while adoption of mobile shopping habits are also on the rise. 93% will buy something based on a blog recommendation!
After reading this 60-page fun fact book, you'll discover:
The state of online holiday shopping in 2012
How to optimize for mobile and search
How to plan out, optimize, and measure your holiday emails
What to post in social media this holiday season
Where to optimize your website and blog for an amazing holiday shopping experience
CLICK HERE to download the free e-book and use the insights to sell more books this holiday season!