Send to Kindle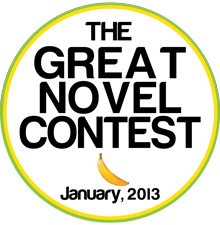 Thanks to author Jacqueline Gum for this guest post:
I'm pleased to pass along the information on a great contest that opens January 1, 2013, sponsored by The Columbus Creative Cooperative. This could be your shot! Check it out!
NOTE: This contest will open for submissions on January 1. At that time, you'll find a special form to submit your work. Please hold all submissions until that time, do NOT email them. Put the finishing touches on your latest novel and submit it for a chance to earn a publishing contract as well as bragging rights in Columbus Creative Cooperative's first novel contest!
Entries will close January 31, 2013. Submit early as CCC reserves the right to close the contest early to ensure that their panel of judges can devote adequate attention to each novel. They will accept no more than 200 valid submissions.
Harvey Klinger, founder and well-respected literary agent of Harvey Klinger Literary Agency, will select the Winner and Runner-up from the list of finalists. The cost for entry is $40 and is payable through Paypal.
You can find the contest on Facebook and you can read more about the publishing contract on the CCC Blog.
Prizes & Winners
A team of judges selected by Columbus Creative Cooperative will choose ten finalists from submitted manuscripts. Every manuscript submitted will be reviewed by at least one judge, without exception.
The list of ten finalists will be published to the CCC website, and Harvey Klinger will select a winner and a runner-up. (You need not be a member of CCC to submit).
The winner will receive his/her choice of a publishing contract with Columbus Press for their manuscript or a $1,000 cash prize! The winner will also receive public recognition for their achievement and all of the associated bragging rights.
The runner-up will receive a free publishing consultation (an $125 value) to help you improve your manuscript and understand your publishing options, as well as recognition for the achievement. All ten finalists will receive a free copy of While You Were Out: Short Stories of Resurrection.
For more information about the contest, rules and FAQ's, CLICK HERE and good luck!