Send to Kindle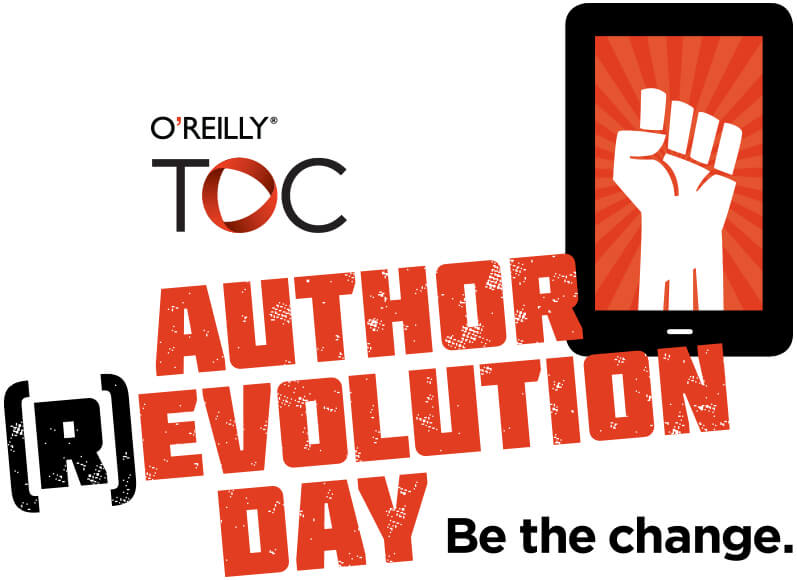 Each year, over a thousand of the best minds in publishing gather in NYC for the Tools of Change (TOC) conference produced by O'Reilly Media. The conference features brilliant speakers and news on start-ups. Simply put, for anyone in the publishing biz, it's the place to be February 12-14.
This year is no exception AND the first day of the event, February 12, will feature an event aptly named: Author Revolution Day. This one-day "conference-within-a-conference" from the thought leaders at Tools of Change and Publishers Weekly is designed specifically for professional authors, content creators, agents, and independent author service providers, about the opportunities in today's rapidly shifting landscape.
From the evolving value propositions of traditional publishing to emerging best practices for entrepreneurial content creators, this out-of-the-box conference will tackle the issues head-on. According to show producers, Author Revolution Day will offer:
A cohesive look at the future of publishing for authors- exactly what you need to be thinking about to expand your business and creative skills for the new publishing reality.
How to leverage online communities to shape content, build audiences, and tap into new revenue models
What you need to know to manage and make the most beneficial decision about copyright and intellectual property
The pros and cons of various production and distribution services — how to decide which ones are right for you
How to use free and low-cost digital resources to increase book visibility and sales
Information on what new and accessible multimedia authoring tools can do to enhance and extend the life of your book project
Understanding the options so you can decide if self publishing or pursuing a traditional publishing deal is right for you, your project, and your goals
The chance to network with other forward-thinking content creators
WWW will be there to cover each of the Author Revolution Day Events throughout the day, as well as the entire TOC conference to bring you the latest publishing insights, ebook publishing tools, author marketing advice and writer tips and tools from all the best in the biz.
We expect that this is one writer event you'll want to attend, and we hope to see many of YOU at Author Revolution Day, so connect with us via your comments below or by email to info@writerswin.com if you'll be attending – We look forward to meeting you!