Send to Kindle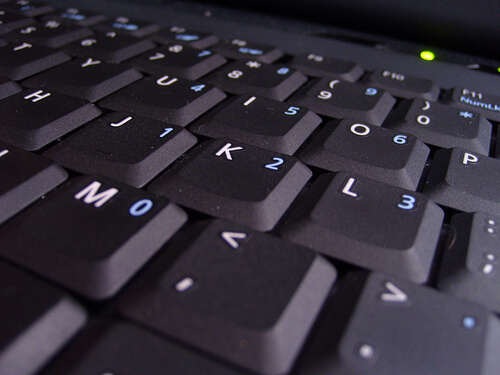 Sandi Lilly is a freelance writer with five years of on and offline experience. She has been published in B2B Magazine, the Main ARTery Magazine and has written multiple articles for Livestrong.com and Chron.com. She works from her home in West Virginia while homeschooling her two children. Image Credit: Flickr User DeclanTM 
With more and more consumers making the switch to online shopping, the online reputation of your business is more critical than ever before. For your business to be truly successful, you need to gain exposure through multiple types of online marketing. If you don't have the time or energy to run yet another marketing campaign, there's no need to worry. You can hire a content creation or marketing company to handle this part of your business.
These professionals, such as the ones at Media Shower, can handle the following:
Email Marketing
Email marketing is a great way to keep your business on the radar of those who have previously expressed interest in your products or services. When potential customers visit your website, they sign up to join your mailing list. These customers then receive regular email messages from you, listing current promotions, upcoming events, and more.
A content marketing company can help you write these sales emails so that you're guaranteed to have sales copy that is communicated successfully to your customers.
Article Marketing
Article marketing is the process of writing articles that are targeted towards specific keywords related to your business. These articles are then submitted to article directories or posted on your website or blog. The keywords are linked back to your main website or to products that you are promoting.
Because you need many articles to make article marketing successful, many online business owners opt to hire a ghostwriter or a content creation company to create them. This allows you to focus on building other parts of your business while professional writers handle the content creation.
Social Networking
Social networking is primarily about building up your online reputation as an expert in your niche. As a business owner, you'll need to spend time creating online profiles on a variety of social networking sites like Twitter, Facebook, Google+, and LinkedIn.
Daily or weekly posts on these sites will help you to keep your business at the forefront of your customers' minds. If you don't have time to manage multiple social networks, consider outsourcing your social media management to a professional content creation and marketing agency.
Blog Posting
A blog is an excellent way to market your writing business on a regular basis. Short, informative posts work best for blogs – current events, lists, tips and tricks, and more. Your goal is to create punchy, informative content that will keep your readers coming back several times a week to read what you have to say.
If you want to add a blog to your business website, but aren't sure that you have the time to maintain it, consider hiring a content creation or marketing agency to help. You can provide them with appropriate keywords and some topic ideas, and they'll take care of the rest…
Editor's Note: WWW encourages writers to connect to their readers with their own words; but content creation marketing companies offer a way to step up your game by providing your site with additional content while you work on your next project. We're happy to disclose that Media Shower has in fact supplied us with some great guest blog posts!