Send to Kindle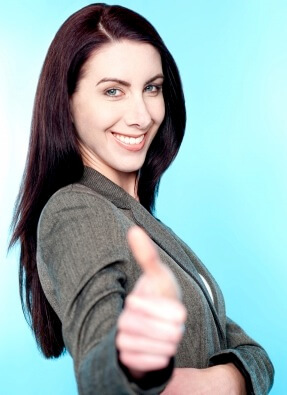 Confidence – is yours suffering? You can admit it – heck, the greatest artists and athletes in the world suffer from the same malady. Successful executives everywhere say they need help building confidence. Sometimes it's what drives us to try harder and be better; other times it's just a roadblock to what we're trying to accomplish at any given moment.
For authors, this usually translates to, "My words aren't good enough" or "I can't sell myself" or "I have nothing to say." And who knows, that may be true, but we doubt it. Typically, when an author is struggling to promote themselves in this social world they forget that "social" isn't a one-way street into a cul-de-sac.
In fact, today's social etiquette usually benefits from the 10 to 1 ratio. Meaning, you talk about things outside yourself most of the time, and every tenth post or so maybe say a bit about your book or article. And as an author, you have the social advantage of being able to keep the eye trained on the issues you promote within your work rather than yourself – which wins fans and followers – which boosts confidence!
So, while we certainly can't expect a 500 word blog post to instantly cure our confidence fears, we can offer up some things you can talk about with your fans/followers when you're feeling, shall we say, less than promotional:
Curated materials – Pick a topic, any topic. Do a Google search or Google Alerts search, take a look at the top non-commercial results and share the links to a few of the resonant articles you find. Some programs and sites make this even easier (we use Curation Soft, that lets us drag others' blog post previews and links right into a blog post of our own, giving them full credit for the link and offering our readers content we thought they'd dig.)
Share links to works of other authors/artists who inspire you and may inspire your own fans.
Scenes from the cutting room floor – Give readers brief bits of what's left behind and why. These often turn into amusing anecdotes and/or really fun facts that your last edit just didn't have the room to include.
Let fans know about upcoming events and/or fans you interacted with at the last event. Your readers want to feel like they're a part of your journey – your successes (and yes, even when you trip walking up to the podium). Human interest… which is all to say, it makes them feel more confident themselves.
And always, always be promoting with the mindset that you're not necessarily promoting yourself, but sharing information that's of value to your reader, whether that's improved knowledge, inspiration, or pure jolly entertainment! That's how we build respect and trust among followers…
 Have unique content you've shared with your fans to promote your words? Tell us all about it! Photo courtesy freedigitalphotos.net