Send to Kindle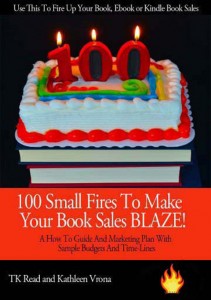 Authors Kathleen Vrona and T.K. Read reached out to us to let readers know that 100 Small Fires to Make Your Book Sales BLAZE! will be offered as a free Kindle download on February 23 and 24.
A valuable resource for writers and authors, authors say this book "offers strategies to make your blog tours sizzle, your rankings rise and your book sales soar." The 158 page book includes an overview of the latest marketing trends (including Content Marketing, Antic Advertising and Gamification), as well as 100 Small Fires – creative ideas you can use to market your book, whether you are agented or self published.
Here's a look at what the book offers from its Table of Contents:
PART ONE:
Start Your Fire Kindling By Researching Your Audience
Fire Up Your On-Line Presence With A Website And Blog
Feed The Flames By Building Relationships Early And Often Using Social Media: Facebook, Twitter, Tumblir, Goodreads, Linked In, Amazon, Pinterest, Blogs, Writers' Groups , And Conferences
Stoke Your Book For Success With Product And Key Word Placement
Light A Fire With Email
PART TWO:
Light a Fire With eBooks
Light A Fire With Your Own Media Package
Light A Fire With Reviews
Stoke New Fires With Your Website And Blog
Light A Fire Using Crowd  Funding
Make A Blaze In Your Own Backyard
PART THREE:
Light A Fire On Amazon
Keep Your Fire Blazing Using Email And Twitter
Make A Bonfire At Your Home-base
Fire Up Your Readers With A Blog Tour
Make Your Book Sales Roar With Audio
Fire Up Your Book Sales With Gamification And Apps
Blaze A Path To New Markets With Translations And Foreign Distribution
Blaze a Trail To Your Web Site With Backlinks
Use Publication Services Like "Free Days" to Get The Fire Started
Stoke Your Fires Even Higher With Antic Advertising
Sexify Your Book To Get Sales Smoking!
Plus, the book includes sample budgets with timelines and marketing plans for small, medium and big budgets.To download your FREE copy, CLICK HERE on February 23 or 24.
About the Authors: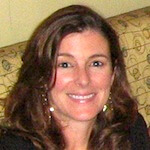 Kathleen Vrona is a successful entrepreneur and business leader. She continues a 25+ career as a marketing professional and is currently developing creative marketing strategies for a Fortune 100 company while writing in her spare time.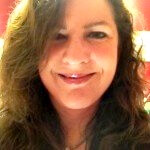 TK Read works as an attorney and mediator by day. When she's not writings, she's "reading all the fiction I can load onto  my Kindle, running slowly for miles and miles, and messing around in the dark alleys and back streets of the Net."