Send to Kindle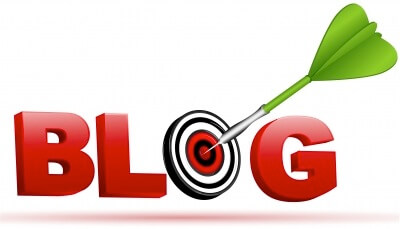 Thanks to author Molly Greene for this post:
Did you know that how you format a blog post can influence whether or not you can hold your readers' interest? Although great content should be the core of every post, the way you present information can also affect your blog's readership and ratings. Incorporating customary operating procedures into each article you write will help you both standardize your process and tick all the boxes required for building a successful blog. Here are six basics you want to be sure to weave into every post, every time:
Write "scannable" posts
Internet readers tend to scan articles and huge blocks of text scare them away. Here are a few tips to make your content more scannable:
Ditch long paragraphs. Yes, that's right, reduce large paragraphs into smaller groups of four or so sentences. If you format each post using small paragraphs, you'll keep more readers on the page.
Break up text with bold subheads. Bolded subheads will both stop and hold the reader's eye and define blocks of information for them.
Use bullets and numbers. Rather than long explanations separated by commas, break strings of data down into bulleted or numbered sections – this will help the reader stay put and scan your article.
Use links: Three important points
Point #1: Link to relevant sources. Linking to other bloggers' great posts is helpful to them and good for you. Google likes to see articles refer to related content, and it will build authority for you with search engines.
Point #2: When you're setting up links in your blog post, always choose "open links in a new window." If you don't, you'll lose readers who close out the browser window instead of hitting the back button. Your website will be history, and they probably won't try to find their way back. And yes, it happens a lot.
Point #3: The "anchor text" for each active link should succinctly describe the content it's linking to, or be the actual title of the article or page you are referencing. This will also make Google happy.
Examples:
Bad: "Link here to read a good post on the subject."
Good: "For more information, read Oprah's post about How to Start a Book Club."
Visuals
Always include at least one good image in every post, whether it's a graph, screenshot, photo, poll, or illustration. Images break up the copy and provide visual interest (even though your content is surely mesmerizing). Use one near the top of your post so Facebook, Google+, and LinkedIn will include it as a thumbnail in your share.
Post length
I've read post length suggestions that range from 200 to 1,200 words, but I think the answer is clear: Posts should be long enough to successfully get your point across without a lot of fluff. Some bloggers suggest that search engines like longer posts because it increases their ability to "read" what the post is about. If you write longer posts, be sure to make them "scannable" so readers aren't overwhelmed. Some bloggers insist that short posts is the way to go. In my opinion, it depends on your readers, the topic, and the formatting style you use in an article. Bottom line, make your posts as long as they need to be to deliver.
Proof and edit well
I'd be remiss if I didn't mention the obvious here: You really, really need to edit and proof every single post well. After I complete edits on an article, I give them all a final once-over in my website dashboard preview pane before I hit the "publish" button.
Even so, once in a while an eagle-eyed friend who has my back will send a nice little email that contains an "oh, by the way…" message and sweetly cite a typo in my latest post. I love that – image is everything, and we often just don't have a second chance for readers to form a good first impression. Proof and edit your blog posts carefully.
Email posts as an excerpt
I recommend that you set up blog posts to be sent to subscribers as an "excerpt" (first couple of paragraphs only) as opposed to emailing the entire post. Subscribers who receive the full article don't need to visit your blog to read it. An excerpt will encourage more actual website visits, which will help boost your blog traffic stats. And who knows? Someday an agent or publisher may inquire about the popularity of your blog, and every little visit will help. Make sense?
Remember, your job doesn't end when the article is published. Make it a point to respond to comments as soon as possible after they're posted. We all have incredible online buddies who, although we've never met, give support and friendship. Treat your readers this way. Get familiar. Think of comments and replies as having a conversation with friends.

Molly Greene is an author, blogger, and blogging coach with a preference for reading, writing, remodeling, real estate and rural life. Her nonfiction titles include the soon-to-be-released Blog It! The author's guide to building a successful online brand, and the self-awareness guide, Someone Worth Becoming (July 2013). Molly is working on a second novel, Rapunzel; her fiction debut, Mark of the Loon, is available at major online retailers. Meanwhile, she blogs about her crazy, ever-changing world and self-publishing topics at Molly-Greene.com.