Send to Kindle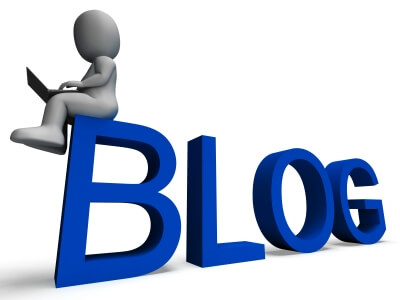 When we work with authors to establish an online presence with their websites and social media, we typically encourage them to include author blog posts, because a blog is what keeps a site in motion, keeps folks coming back to your site, keeps search engines ranking you, etc., etc.
But then come the inevitable questions: How long should those posts be? How often should I blog?
If there were a magic answer to each of these burning questions, there probably wouldn't be so many articles devoted to this subject. It's rather like asking how long a debut novel or synopsis should be, eh? But let's tackle it anyway, from the perspective of an author and their readers:
How Long Should a Blog Be?
Yes, there are longer blogs that work, and shorter blogs that work equally well. If a LOT needs to be said on a topic, it needs to be said, but then what we often tell authors is, if it can be split into Part I and Part II, do that (and we figure that's more than 700-750 words because that starts looking long on a page…). Hint: This post is long at just over 600 words!
What we all have to understand is that this whole "information super highway" is just that – a fast moving highway where blogs and social media snippets are what we refer to as "drive-by reading." Unfortunately there are few rules of the road beyond that. A typical blog post should probably run under 750 words, but more than 250 to get across a point and not appear too "slapdash."
Yes, we've seen effective blogs break those rules too, but this is a range to get you to started until you find your own sweet spot.
More important is that you don't slam down a bunch of words just to have something to say, or rush with too few just to say you blogged. The point of blogging is to give your readers insight into you… your work, your characters, your interests, your voice. If non-fiction, then readers will be coming to you for the same tone and level of expertise you provide in your books, to keep them up-to-date with news and trends.
How Often Should I Blog?
A lot of business advice out there would have us all blogging once, even twice a day; those folks also have teams to do the heavy lifting. What's MORE important is to determine YOUR best regular schedule, and stick to that. We'd rather see an author blog weekly or every other week and be consistent, so they can establish a pattern.
We haven't met many authors who have time to blog each day (well, any), though many start out thinking they can. After a couple weeks they decide maybe only three times a week, then once a week, then… oops, I should've blogged last month. Blog readers have expectations – if you set yourself up to meet them daily but can't, those readers will wander off.
Building an audience for your blog is based on trust. Just as you'd show up to school or work, you need to show up to your blog. If life gets in the way (and it does), give readers a heads-up so they'll know you haven't gone MIA. Store up a blog or two in your drafts folder; solicit guest posts related to your readers' areas of interests for those "I'm on book tour" weeks.
Most important – have fun. If you treat your blog like a chore, it will be, for you and your readers. But honest sharing with your readership will encourage their comments and participation, to help you build a solid and genuine fan base!
Blog Share
Tell us where and what and how often you're blogging: Be sure to include a link to your blog so we can all see what other writers are doing that works!