2014 Writer Events!
The Where Writers Win team will be attending and teaching at several special events in 2013. Have an event to share with us? Email info@writerswin.com.

May 16-18, 2014
SC BOOK FESTIVAL
Columbia, SC
The SC Book Festival takes place at the Metropolitan Convention Center in Columbia, SC. This is the state's premier literary event, drawing an audience of over 6,000 readers and writers, open free to the public and featuring an all-star cast of authors, including several from the WWW team of clients at the Where Writers Win booth!

August 29-31, 2014
DECATUR BOOK FESTIVAL
Decatur, GA
The AJC Decatur Book Festival is the largest independent book festival in the country and one of the five largest overall. Since its launch, more than 600 world-class authors and 190,000 festival-goers have crowded the historic downtown Decatur square to enjoy book signings, author readings, panel discussions, an interactive children's area, live music, parades, cooking demonstrations, poetry slams, writing workshops, and more. The WWW team will be there!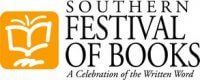 October 10-12, 2014
SOUTHERN FESTIVAL OF BOOKS
Nashville, TN
The Southern Festival of Books: A Celebration of the Written Word is a three-day Festival celebrated each year during the second full weekend of October. Book lovers have the opportunity to hear from and meet some of America's foremost writers in fiction, history, mystery, food, biography, travel, poetry and children's literature among others. WWW's Bren McClain will be in attendance.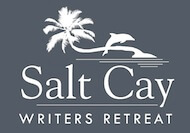 October 20-25, 2014
SALT CAY WRITERS RETREAT
Salt Cay, Bahamas
The Salt Cay Writers Retreat invites literary and commercial fiction writers, memoirists, and narrative nonfiction writers (published and unpublished) to join in for a memorable week of writing and instruction with #1 NYT bestselling authors Robert Goolrick and Jacquelyn Mitchard, top editors from the most prestigious publishers, and prominent literary agents. The retreat includes a sunset dinner cruise, swimming with dolphins as part of the curriculum, island feasts with local entertainment, and plenty of time to write in a beautiful, secluded, relaxing, and inspiring setting.
WWW Winner Circle Members enjoy a discount!

November 20-24, 2014
WORDS & MUSIC: A LITERARY ARTS FESTIVAL
New Orleans, LA
WWW's Shari Stauch is co-director of programming for this extraordinary conference for writers and readers, produced each year by the Pirate's Alley Faulkner Society in New Orleans. Stauch will also lead a workshop during the conference on social marketing and the new face of digital publishing and content curation.
WWW Winner Circle Members enjoy a discount!
Appearances
Author geared public relations/marketing/social media/media training classes are available. Materials provided. Please CONTACT US to make booking arrangements. To learn more about our most popular talks: CLICK HERE