2014 Writer Events!
The Where Writers Win team will be attending and teaching at several special events in 2014. Have an event to share with us? Email info@writerswin.com.

August 29-31, 2014
DECATUR BOOK FESTIVAL
Decatur, GA
The AJC Decatur Book Festival is the largest independent book festival in the country and one of the five largest overall. Since its launch, more than 600 world-class authors and 190,000 festival-goers have crowded the historic downtown Decatur square to enjoy book signings, author readings, panel discussions, an interactive children's area, live music, parades, cooking demonstrations, poetry slams, writing workshops, and more. The WWW team will be on hand throughout the weekend.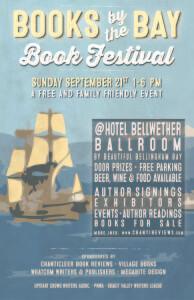 September 19-21, 2014
CHANTICLEER AUTHORS CONFERENCE
Bellingham, WA
The Chanticleer Book Review Awards Banquet & Conference 2014 will take place at Bellingham, Washington's Hotel Bellwether at Squalicum Harbor on the beautiful Bellingham Bay. WWW creator Shari Stauch will keynote Saturday's CAC luncheon. Stauch will discuss the upheaval between Indie and Traditional publishing, bookstores becoming publishers, how  the role of literary agents is changing, and emerging publishing avenues.