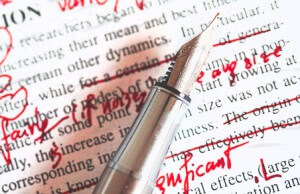 Whether you need an editor, a writing coach, or an executive coach in your corner to complete a project, we're ready to play for your team! This includes any assistance you may need with developmental, content or copy editing, creating press releases or press kits, varied web content, blog posts, articles, speeches, ad copy, brochures, outbound e-newsletters and whatever else you need help writing and/or editing to help better deliver your message!
Book Editing
For a price quote, please email the first five pages of your manuscript as an MS word attachment to shari@writerswin.com. Include in the body of the email your contact info, desired deadline for completion, genre of manuscript and the total word count. We will return the pages with an editing sample and we can then decide together if this is a relationship we want to pursue.
We're not taking on many edit projects at this time but we're pleased to refer you to the below editors more qualified to work with you, dependent on your genre and writing style. Finding your perfect book editor can be a challenge and we're happy to help you make the right marriage so you can enjoy the process!
NOTE: We do suggest you hire any editor only after first viewing a small (free) sample of their work and deciding if this is the type of feedback you're looking for.
To view our Freelance Editor Resource list, CLICK HERE.