Writing is an art, but writing is also a business, one that becomes increasingly competitive as the self-publishing industry floods the market with millions (yes, millions) of new book titles each year. Author marketing services, marketing specific to AUTHORS and their needs, are few and far between.
We help authors market and sell their books with strategic websites, author website training, author-specific social media, professional media training, video book trailers, and all the KEY areas you need to address if you want to be a career author.
Introducing WWW's Winner Circle
Where Writers Win is pleased to announce our new Winner Circle, a subscription based portal built exclusively for today's emerging author. Menu items in the Winner Circle include: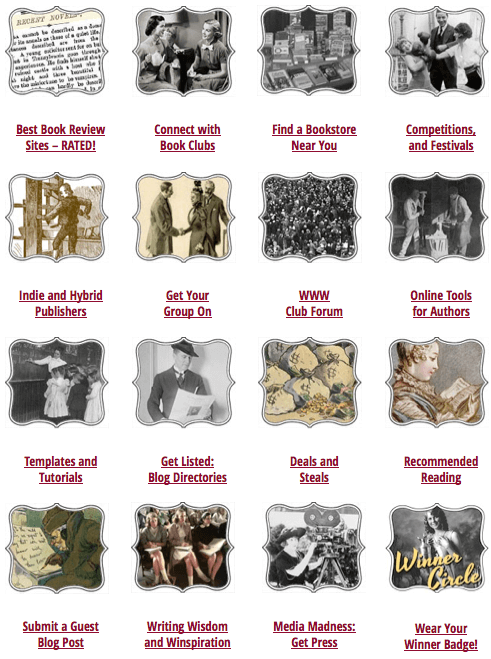 Best Book Review Sites, vetted and rated and organized in a huge directory by genre
An interactive map of live book clubs
Links to independent and chain book stores from coast to coast
Upcoming competitions, writers conferences and book festivals
Links to indie and hybrid publishers
WWW Club Forum
Online Tools for Authors
Templates and Tutorials
Links to Blog Directories
Discounts and deals on publishing services and writer's conferences
And much more, with new exclusive content added each week!
Build recognition for yourself as an author.  We're here for you…
When you need to promote your upcoming book release

When it's time to build your author website to engage your audience and establish your platform

When you want to better wield the power of the site you have, or would enjoy insights into launching a blog that will quickly build your readership and media appeal.

When you're looking to widen your circle of influence with author social media.

When you're ready to blaze a media trail or hit the speaker circuit with advice from a professional media trainer.

When it's time to build a video trailer to announce your new book release.
Email info@writerswin.com to set up a free private consultation or visit our SERVICES page to learn more, including service pricing. We encourage you to learn as much as you can from our site before we chat so we can spend our phone time learning more about YOU and your work.
Do also take a moment to subscribe to our blog in the box on the right for lots more free info. We blog every other day on odd days of the month.
We work with passionate writers, from aspiring talents all the way to well-established authors, to increase your visibility, connect you with readers and maximize your book sales, whether fiction or non-fiction.
We're ready to work with YOU!