Where Writers Win is a collaborative team of experts in social media, website development, video and media training who met in the publishing arena, then began brainstorming how to bring each of our services together, in an economical way that best serve a new brand of entrepreneurial author.
Our cumulative experience with a variety of publishing platforms and the wide range of skills we provide allows us to deliver turnkey solutions to aspiring writers and emerging authors.
Shari Stauch: Shark Marketing Co.
Shark Marketing Co. CEO Shari Stauch has been involved in publishing, marketing and PR for 30 years. She is the co-creator of Pool & Billiard Magazine, celebrating 30 years as the sport's oldest monthly magazine. In 2004 she retired from the Women's Pro Billiard Tour after a 20 year career as a top player and marketer/co-creator of the tour (inducted into the WPBA Hall of Fame in 2007) to pursue development of Shark Marketing Co. and serve a growing community of writers and authors.
As a board chair of Charleston's Center for Women, she is a moderator for the Center's Women's Writer Series, and conducts seminars for the South Carolina Women's Business Center on website marketing and image branding. She is also past producer, alongside team member Bren McClain, of the South Carolina Writers Workshop (SCWW) Conference in Myrtle Beach, SC.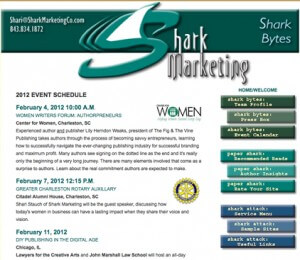 In 2008, Stauch signed on as Co-Director of Programming for Words & Music: A Literary Feast in New Orleans, and worked with team member Kendra Haskins to re-launch the organization's website. The elite writers conference brings in authors of note, from Ted Turner to Dennis Lehane to Tim O'Brien, Robert Olen Butler and Justin Torres, along with the nation's best and brightest agents and editors; and  promising authors from around the globe.
Stauch continues to work with the Pirate's Alley Faulkner Society as well as with agents, editors, and emerging authors throughout the U.S., using her marketing and PR talents to help authors broaden their audiences, and publishers realize greater sales potential.
Stauch is a certified executive coach, an award-winning essayist and fiction writer, and author of four non-fiction books. She is working on completion of a novel set in her hometown of Chicago, IL.
Kendra Haskins: Kendra Haskins Design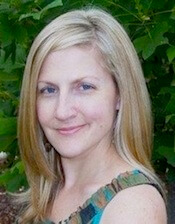 Kendra Haskins, founder of web development and graphic design company Kendra Haskins Design, is an avid supporter of the literary and theatre arts. When she's not busy building websites and creating brands for companies, organizations, and authors, Haskins enjoys contributing to the community through volunteering with causes that help women of all ages, and supporting local theater.
After she graduated from Duke University, Haskins relocated to San Diego where she worked as the Graphics Coordinator and Webmaster for the Old Globe Theatre and later as an Art Director with Tehabi Publishing designing interiors and covers for their coffee table books. She came back to the Southeast in 2006 where her keen talent is well appreciated throughout the Charleston area; you can barely look through a publication without seeing something she has created.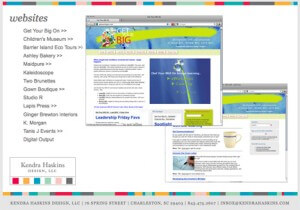 She has also been designing websites since 1997 and assisting clients with not only their web presence but also their use of online social media. Some of her clients include the Children's Museum of the Lowcountry, Barrier Island Eco-Tours, the College of Charleston, Ashley Bakery and Carolina Destination Properties.
In 2008 Haskins retooled the website for the Pirate's Alley Faulkner Society, allowing for better promotion of its annual Words & Music: A Literary Arts Festival.
As a team member of Where Writers Win, Haskins has created a series of author templates that allow for the implementation of custom websites emerging authors at a fraction of the custom website price, while still allowing full functionality, training, and the ability for authors to consistently update their own website easily to keep content relevant.
Brenda McClain: McClain Communications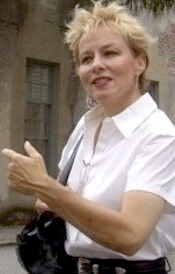 Brenda McClain founded and is president of McClain Communications, Inc., established in 1990 as a communications consulting firm, specializing in Message Development and Delivery. She has worked with Algonquin and Workman authors for "Today Show" and "Good Morning America" appearances, as well as preparing authors prior to book tour launches.
Her media training clients have included Workman Publishing, AT&T, CIBA Vision, Turner Broadcasting, Georgia Pacific, The Outdoor Advertising Association of America, Marriott International, The Kentucky Department of Education, Telecom Pioneers, Arthritis Foundation, Cincinnati Reds, Career Sports & Marketing, Ford Motor Company and the U.S. Army. In addition, the NCAA Foundation selected her to write the Media Relations component for its Life Skills Program, aimed at preparing student-athletes across the country for life after college.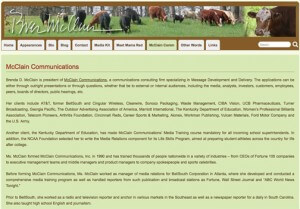 Before forming McClain Communications, Ms. McClain handled reporters from diverse print and broadcast media including Fortune magazine, the Wall Street Journal and "ABC World News Tonight." She has worked as a radio and television reporter and anchor in various markets in the Southeast as well as a newspaper reporter for a daily in South Carolina.
Besides her experience in media training authors and journalists, Bren is also is an award-winning fiction writer. She is completing her second novel, a work of fiction set in her home state, South Carolina.
Jacqueline Gum: Author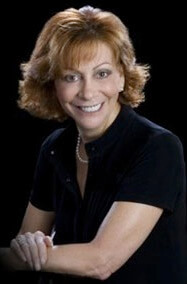 Author Jacqueline Gum joined the Where Writers Win team to provide us with insights into what fiction authors, especially indie fiction authors, are going through on their journey. She is a steadfast author advocate, celebrated author and hilarious blogger, as well as a critical partner in developing WWW's "Phase II" project to establish a one-stop-shop for key components every author needs in their marketing toolbox.
As Jacquie puts it, "A sane woman wouldn't choose writing novels as a vocation. But though steeped in angst, writing feeds my soul. I used to arrange flowers but now I derive great joy in arranging words. The idea is that people might cry or laugh as they connect to them."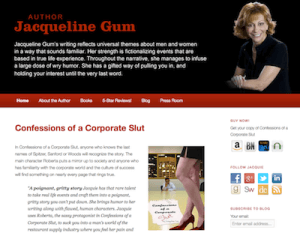 Her first novel, Confessions of a Corporate Slut, was published in January 2008. The title is metaphorical…tongue in cheek for smart women who give away their intellectual property for free… to benefit a spouse. Its publication preceded the very public stories of Silva Spitzer, Elizabeth Edwards, et.al. Midwestern Review gave it a 5 star rating.
Joanne Cleaver : Wilson-Taylor Associates, Inc.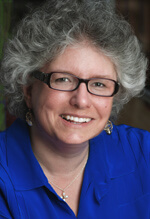 Since 1981, Joanne Cleaver has writing about entrepreneurship, women in business, technology and business strategy, for national publications including Crain's Chicago Business, the Chicago Tribune, Parents, Working Mother, Good Housekeeping, and many other publications and major websites.
Since 1998, she has evolved her aptitude for analysis to design and manage major research projects that examine workplace culture and how women advance, with results published by major magazines and large associations.
Joanne has authored three family travel books, three books on business growth, and in 2012,  The Career Lattice was published by McGraw Professional.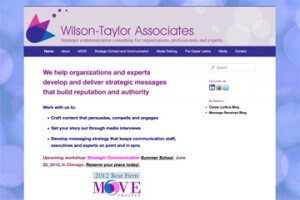 All of this paved the way for Cleaver's own next career step: helping organizations and experts develop and deliver strategic messages, through her communication consulting firm Wilson-Taylor Associates, Inc. that works with clients to craft content that persuades, compells and engages, to get content out through media interviews and to develop messaging strategy that keeps communication staff, executives and experts on point and in sync
She lives in downtown Chicago with her husband but not with her three grown daughters!
PJ Woodside: PJ's Productions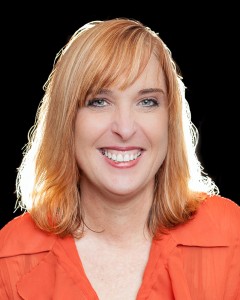 PJ Woodside, founder of PJ's Productions, has been involved in story-making her whole life, as a writer, actress, director, and video editor.  She earned her MFA in fiction writing from George Mason University, and since 2005 has been making feature-length movies with Big Biting Pig Productions.
She has won awards as a director, actor, and sound editor. Lucid, her latest film, featuring Bill Johnson of Texas Chainsaw Massacre 2, is currently in post-production. PJ is also the writer and director of the films The Creepy Doll and Widow, and has written several stage plays.  Her first screenplay, Cajun PI, was selected from thousands of entries to be performed as a Radio Play at the International Mystery Writers Festival in Owensboro, KY.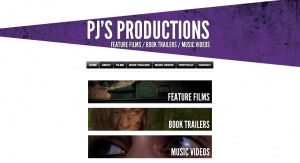 In addition to partnering with Big Biting Pig Productions, PJ runs her video production company, PJ's Productions, which produces book trailers, music videos, and other projects. A music video she created for a client won best video at the Las Vegas Star Trek Convention in 2012; a video she created for the city of Madisonville, KY, won Best Video at the America In Bloom Symposium in 2012.  You can find her projects on her website and all around the web.
With their level of writing, directing, and editing skills, the PJ's Productions team is ideally qualified to create dynamic and engaging videos to promote your book, giving viewers a taste of your story that leaves them wanting to read every last word.