Send to Kindle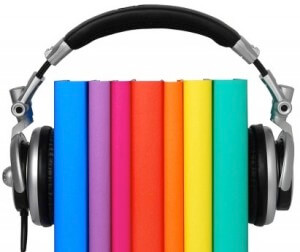 If I had a dime for every aspiring writer who had the audacity to say, "I don't read much," I'd have an awful lot of dimes. But the cold hard truth is, to write better, you need to read. And if you can't stop in your busy schedule long enough to read, maybe you can at least listen.
If you've been lax in your own book consumption, keep reading this post for just a couple hundred more words and we'll give you a cool source to download over 500 free audiobooks. You may not be able to catch up on all your reading, but you can surely put those headphones to good use with a listen to some classic literature!
Yes, authors need to read to write better, or at a minimum, if time is short, spend some time listening to the written works of great authors. Why? The same reason musicians listen to music and painters visit art galleries: To be a better writer, to really communicate with your readers, you need a discerning eye and ear for language.
Ideally as an author, you want to be in love with words, with the various ways they can collide on a page to bring a story to life… And what better way to learn than to read or listen to the famous writers who've come before you?
So pick up a classic, maybe one you never "really" read in high school, and see how Faulkner or Fitgerald, Hemingway or Austen, Poe or Dickens, feel to you as an adult!
Then, use your critical writer eyes and ears to observe:
The author's style. Does he/she use long, flowing sentences or short, choppy sentences? Is the story full of dialog, or more narrative?
What is being described most often? Characters? Scenery? Situations?
How does the author move the story forward? What risks do his/her characters face? How are they challenged to change?
What resonates most with YOU in a book? Think about how the author conveys that to you, whether it's the stellar way a time period is depicted, or the way you instantly knew a lot about a character by their body language or the first words out of their mouths.
In short, become a student of literature all over again, but this time with the keen eye of a writer. By learning what impresses you as a reader, you may discover more of what will impress your readers about you!
Check out this great article, which includes a list of 525 free audiobook downloads, book podcasts and more: http://www.openculture.com/freeaudiobooks and let us know what you're reading!