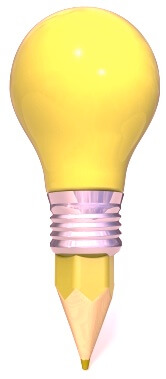 Following the Labor Day holiday we hope everyone's back from the break with new and creative ideas. But once in a while it's nice to take a look at the lighter side of this art and business we call writing.
So we thought we'd cobble together a few of our favorite infographics to do with writing… And for all of you on a mission, we promise, there's some great advice mixed into the fun…
1. Avoiding Writer's Block
2. 10 Steps to Becoming a Better Writer
3. The five habits of highly motivated novelists:
4. Finally, don't forget to check for mistakes!