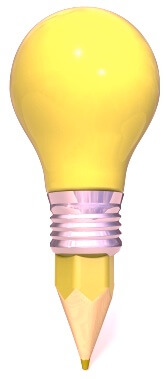 Following the Labor Day holiday we hope all you hard working writers are back from the break with new and creative ideas. But once in a while it's nice to take a look at the lighter side of this art and business we call writing.
So we thought we'd cobble together a few of our favorite infographics to do with writers… And for all of you on a mission, we promise, there's some great advice mixed into the fun!
Our favorite, how writers can avoid writer's block — always useful advice we writers can pin to the wall. Then, enjoy ten steps to becoming better writers, plus the five habits of becoming highly motivated novelists. Wrap it up with a reminder about those pesky, tedious mistakes all writers want to avoid!
1. Avoiding Writer's Block
2. 10 Steps to Becoming a Better Writer
3. The five habits of highly motivated novelists:
4. Finally, don't forget to check for mistakes!