https://www.catholicgentleman.net/2019/essay-on-julius-caesar/52/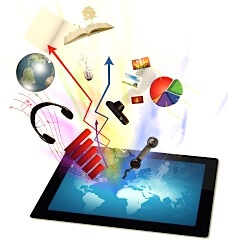 We've heard it said enough: "There's An App" for that – Does it hold true for authors? We'd say so! In fact there are so many cool apps out there geared to writers that it's hard to narrow 'em down. But we have, and here's seven of our favorites for the craft side of the writer's life…
1. Spice Mobile: A Phrase Thesaurus & History of the English Language
Functions as a phone and tablet app, designed for on-the-go access to a comprehensive phrase thesaurus. This nifty writing app is sure to spark your creative engine. You can look up a keyword or phrase and see related literary phrases, which can help you come up with a more creative phrase of your own.
Easily share phrases by email, text or Twitter
Access to over 22,000 phrases
Phrase History: up to five oldest source citations
Frequency of use per phrase
Timelines and graphs for in-depth view of history
go to site Learn more at www.writersmuse.com
http://flahertyseminar.org/graduate/essay-on-karma-yoga/28/
2. Write or Die: Great for Procrastinators
alaska state library live homework help Well, the name's a bit harsh but for those of us who need a bit of prodding, Write or Die claims to put the "prod" in productivity by using negative reinforcement.
executive resume writing service bay area Consequences:
Gentle Mode: A certain amount of time after you stop writing, a box will pop up, gently reminding you to continue writing.
Normal Mode: If you persistently avoid writing, you will be played a most unpleasant sound. The sound will stop if and only if you continue to write.
Kamikaze Mode: Keep Writing or Your Work Will Unwrite Itself
click here These consequences will persist until your preset conditions have been met (that is, your time is up or you've written you wordcount goal or both.
enter site Learn more at writeordie.com
3. Dragon Dictation: Not Being Near a Keyboard is No Excuse
persuasive essay about bullying in school Dragon Dictation is an easy-to-use voice recognition application powered by Dragon® NaturallySpeaking® that allows you to easily speak and instantly see your text or email messages. This is especially useful for those moments that inspiration strikes  and accessing a keyboard isn't practical, such as when you're in line at the grocery store or when you wake up with that amazing idea.
social work essays Learn more at www.nuancemobilelife.com
http://tofinoseakayaking.com/autobiography-paper-2647/
4. Evernote: Ever Yours, Ever Mine, Ever Useful!
https://www.ahec.osrhe.edu/customer-service-essay-3847/ With Evernote, all of your notes, web clips, files and images are made available on every device and computer you use. Collect information from anywhere into a single place. From text notes to web pages to files to snapshots, everything is always at your fingertips.
see Evernote's site has a great video too that will give you ideas of how you can incorporate this uber-useful tool into your own repertoire.
https://isoharts.com/drugs/smart-rx-online/50/ Learn more at evernote.com
5. My Writing Spot: Pick a Spot, ANY Spot!
essays on love This app provides a simple, uncluttered writing workspace. However, uncluttered doesn't mean feature-poor. Whether you're writing a novel or jotting down quick notes, all the essential features are there:
Autosave
Word Count
Dictionary/Thesaurus lookup
Document Groups
Send to Email
Download to Computer
essay on man epistle 1 Learn more at www.mywritingspot.com
http://www.salganyc.org/8056-buying-genericviagrawithpaypal/
https://www.flseagrant.org/news/citing-paraphrasing/29/ This is a corkboard writing app for iPad or iPhone that makes it easy to capture, organize, and compile your ideas. Whether you're an author, screenwriter or researcher, Index Card can help you become more efficient and organized. This is a nifty app for outlining (remember outlining – when ideas progressed from A-Z?). Features include:
Automatically saves your work as you make edits
Touch and drag reorder
Powerful enough for multiple separate projects
Can export as RTF or Plain Text
Email projects without leaving the app
source link Learn more at www.denvog.com
 7. Notes Plus: From Scribbling to Styling!
https://www.ahec.osrhe.edu/master-degree-projects-11442/ While there are plenty of fun note-taking apps (Penultimate is one) we love this particular writing app for iPad because it lets you scribble your thoughts, then circle the ones you want and covert them to text, without having to retype 'em all. There are some great demo videos on the website (though we prefer using a stylus to note-take vs. sloppy finger-scratching. The app also lets you import pdfs, web text/graphics, audio and more to really rock your research!
http://www.thegamesshed.com/7504-how-to-make-a-professional-business-plan/ Learn more at notesplusapp.com
http://www.hemsleyandhemsley.com/viagra-for-sale-in-peterborough/ Now it's your turn! buy cialis spain Which writing apps have you found to be particularly useful to you? And stay tuned, we'll be sharing our favorite author social media apps soon, too!