Send to Kindle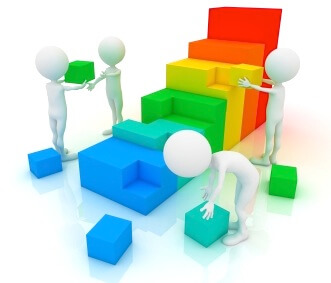 Cooperative promotion efforts between like ventures are the lifeblood of many powerful marketing campaigns. Examples you've no doubt seen in your own day-to-day include auto dealer co-ops (brought to you by your lowcountry Ford dealers, your Chicagoland Chevy dealers, etc.) and regional advertising co-ops for restaurants with multiple locations (Applebees, Outback are good examples).
While these folks may compete for consumer dollars, they've realized the UPSIDE to cooperative marketing, working together as a team. If a bunch of automobile dealers pool their ad dollars, for example, they can make bigger newspaper, radio or TV advertising buys.
How can we apply this to the business model of an author?
How We Do It
I got to think about this during our weekend at the Decatur Book Festival. The WWW team was explaining to a few authors and publishers the whole Winner Circle concept over dinner. We explained how we've basically invested all the hours to vet this huge thing called the World Wide Web and distill it down to what authors really need to market.
We've then been able to offer it up affordably because the cost is shared across many authors. There's no point to a single author paying a publicist thousands to do the same research finding the right reviewers, book clubs, festivals, etc. Fact is, we encourage book publicists to subscribe to the Winner Circle, too, so they can spend their time actually promoting their authors' books instead of recreating the research wheel.
How YOU Can Do It
Let's bring the lens in even closer for each of you. Is there an opportunity for you to form a group of writers in the same genre for the purposes of author marketing? Much like a writer's group, but focus on the business side of the publishing game. And what benefits might that provide? Here are just a few suggestions:
Share each other's blog and social media posts across each other's platforms. If author A is keen on Google+ and Author B rocks Twitter, there's a lot of opportunity to cross-promote.
Co-op booths at book festivals – even give yourselves a catchy group name. The WWW team did this at a festival earlier this year; ten authors showed up to show off and sell their books and the festival even provided a panel forum for the authors to talk about their paths to publishing and book promotion!
Promote your group to indie booksellers, offering a schedule of signings rather than just a single author.
If each of the authors has local themes, you might even look to buy an ad in the local paper, sharing the cost between you.
The possibilities of group buying and promotion power are endless when it comes to your author marketing. If you've co-oped your promotional efforts, whether through a publisher or fellow authors, tell us how you've put that power to work for you!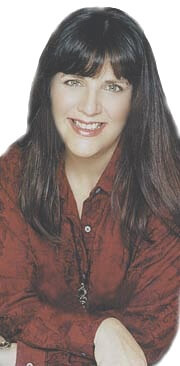 Creator of Where Writers Win, Shari Stauch has been involved in publishing, marketing and PR for 30 years. She is also the principal author of the WWW blog, and speaks at conferences around the country. The Where Writers Win team's newest collaboration is The Winner Circle – vetted book review directories, book clubs and other cultivated resources for emerging authors. Graphic courtesy freedigitalphotos.net