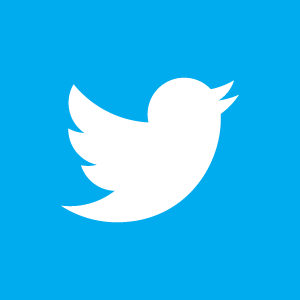 It's a big Twitter-verse out there and the toughest part can be starting out – deciding who to follow to learn more, network, and make connections. So, before you get too deep into following relatives who want to tell you what they had for breakfast, or literary agents who want to tell you what they had for lunch, here's a list of cool peeps to follow on Twitter.
On each, we've included their handle (click to head right on over to see their tweets) and their Twitter Bios, to give you a bit more info about our favorite tweeters. And, to be politically correct, we've listed them alphabetically as we love them all for different reasons.
This list will give you a good mix of author insights, publishing news, writer tips and social media tools to keep you informed and maybe even get you excited about microblogging. Hint: They also have big followings so it doesn't hurt to retweet the posts you like!
Emily Bell: @emilybell Twitter Bio – Director of Tow Centre for Digital Journalism at Columbia J School. Former guardian news & media director of digital content. Contact ebell@columbia.edu · emilybellwether.wordpress.com
(Emily writes on intersection of tech and media)
Jane Friedman: @JaneFriedman Twitter Bio – I share links on media & tech. Web editor for @VQR + I teach digital publishing at #UVA. Former publisher of @WritersDigest. Bourbon lover, Hoosier native. Charlottesville, VA, USA · janefriedman.com
Derek Halpern: @DerekHalpern Twitter Bio – Founder of Social Triggers, a business training company that publishes a blog with more than 100,532 subscribers, a top podcast on iTunes, and a web tv show New York · socialtriggers.com  
(Derek also has a fabulous Twitter Resource Guide on his website with links to over 75 useful Twitter article. Check it out!)
Guy Kawasaki: @GuyKawasaki Twitter Bio – Author of APE: Author, Publisher, Entrepreneur. Former chief evangelist of Apple. My tweets are repeated 4 times to reach all timezones. Silicon Valley, California · apethebook.com
Jodi Picoult: @jodipicoult Twitter Bio – author/mom/Wonder Woman jodipicoult.com
(Don't let the short bio fool you – she's Twitter-prolific and has 50K plus fans paying attention; she also gives advice to aspiring writers following her page)
Anne Rice: @AnneRiceAuthor Twitter Bio – I am an American author. Southern California · annerice.com
(Anne posts all sorts of recommendations and her thoughts on writing, too)
William Shakespeare: @Wwm_Shakespeare Twitter Bio – Brevity is the soul of wit. William Shakespeare Stratford-Upon-Avon · facebook.com/WwmShakespeare
(The bard is back – and tweeting – go figure. But he's vastly entertaining If you enjoy author tweets from the great beyond, check out @Edgar_Allen_Poe and @TheMarkTwain, too!)
Michael Stelzner: @Mike_Stelzner Twitter Bio – Founded Social Media Examiner & Social Media Marketing podcast, authored Launch & Writing White Papers. Committed Christian and dad. socialmediaexaminer.com
Publisher's Weekly: @PublishersWeekly Twitter Bio – The international source for book publishing and bookselling news, reviews and information. New York City · publishersweekly.com
Writers Digest: @WritersDigest Twitter Bio – Helping writers since 1920. Publisher of Writer's Market series. Cincinnati · writersdigest.com
And don't forget us, too…
Where Writers Win: @WhereWritersWin – marketing, websites, training and tools for emerging authors, including the Winner Circle: vetted book reviewers, access to hundreds of LIVE book clubs and more. WhereWritersWin.com
Have a favorite Twitterer to add to our list? Leave a comment below and share them with us all… Tweet on.