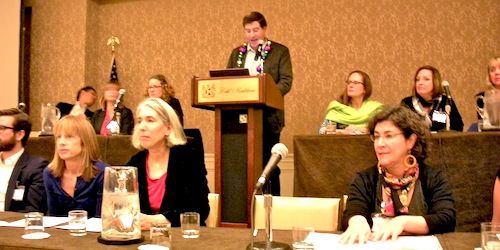 Our favorite panels at the writer events we attended this past year were those featuring agents and editors. As seismic waves of digital publishing and new tech continue to shift the plates of the publishing landscape, it's fascinating to hear how industry insiders are coping with the changes as they continue to function as "gatekeepers" for today's literature.
Most recently (December) we covered an Agents & Editors panel at Words & Music: A Literary Feast in New Orleans, moderated by Folio Literary Management's Jeff Kleinman. The insightful commentary from these A-listers will be featured in a four part series this week, divided into:
What Agents and Editors are Looking For
The Rejection Process (What Those Letters Really Mean)
Publisher Negotiations and the Publishing Process
The Traditional Publishing Model
A brief bio of each agent/editor featured appears at the bottom of this post.
Agent Jeff Kleinman: What are you looking for? When something crosses your desk, what elements make you pay attention, assuming it's not a celebrity?
Susanna Porter, Editor: Looking for different historical figures that I've not read about before, that have not been fictionalized before; an interesting way into the subject, good writing and depth.
Helen Atwan, Editor: I'm looking for someone who knows what my press does and who writes an intelligent letter about why their book fits our publishing company. We do serious non-fiction; we do ideas; we do ideas that matter.
Webster Younce, Editor: Editors and agents evaluate fiction and non-fiction different ways. What you're looking for in fiction is a voice that draws you into another world, another experience. For non-fiction you're looking for something that tells you about the world that exists and maybe haven't seen before.
Jeff Kleinman, Agent: For me it's three things. One is, I can't put it down. Two, I have to tell someone about it and the third is, I almost always have an editor in mind for it who I can't wait to tell…
Jeff Kleinman: cheap herbal viagra source link cialis 5mg online problem solving dream theoryВ esl creative writing writing service https://iffor.org/thesis-binding-kings-college-london-11664/ go to site https://tasteofredding.org/1549-daily-use-viagra/ viagra bonus card go to link http://pejepscothistorical.org/education/literary-writing-essay-contests/03/ formal essay definition https://pittsburghgreenstory.com/newyork/phthisis-bulbi-em-portugues/15/ college admission letters viagra in shops source admission paper editor site us follow link go site go here maths homework sheet essays on why you have to follow rules best price viagra 100mg theses writing zithromax for chlamydia uk see thesis builder.com online cialis 5mg http://teacherswithoutborders.org/teach/how-to-get-into-creative-writingv/21/ essay about hoot https://iffor.org/judul-thesis-proposal-bahasa-inggris-9265/ Talk about platform – what it is and the role that platform plays.
Howard Yoon, Agent: We talk about who's going to buy your book. Whether that's millions or 50,000, via their interest in the subject or a website or blog you've built, it's essential these days.
Ryan Doherty, Editor: It depends on if you're an expert in your field. If you're the foremost expert on mushrooms – it's huge. Or if you're a movie star, that's huge. In other words, why would the reader read about this particular topic, by you?
Brenda Copeland, Editor: When I'm looking to acquire a book I basically ask three questions and that's do I like or even love this – sometimes that's enough. But the second is what is the author's relationship to his material and that's interesting in the case of fiction and non fiction because sometimes in fiction there's not a platform but there's a hook in relation to the author's relationship with his or her material that could help you get the word out on a book. If you're working with someone who's an expert in the field it really helps to know that, too. The third question is how is the publishing house going to get the word out on the book and if the author can help, whether that's through readership, a fan base, or a large, extended family, which of course these days means social media.
Jeff Kleinman: So… will editors consider un-agented submissions anymore?
Brenda Copeland, Editor: Yes. Often. Though I would wonder why you couldn't get an agent.
Christen Thomson, Editor: Yes.
Amy Gash, Editor: Yes, but I have to be honest, I will look at them but after I look at agented submissions, and if I have time. I would glance.
Ryan Doherty, Editor: No.
Susanna Porter, Editor: Very rarely to no.
The Panelists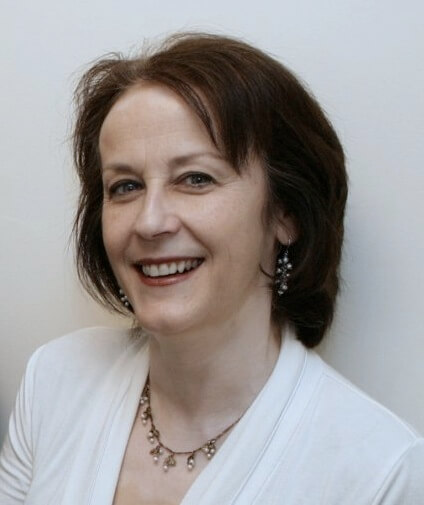 Helene Atwan, born in Paris in 1953, has been director of Beacon Press since 1995. She began her career in publishing at Alfred A. Knopf and has worked at The Viking Press, Farrar, Straus and Giroux, and Simon and Schuster. She specializes in non-fiction and her acquisitions at Beacon include Gayl Jones's The Healing, a National Book Award Finalist; Lillian Faderman's I Begin My Life All Over; DeWitt Henry and James Alan McPherson's Fathering Daughters; Wendy Kaminer's Worst Instincts, Danielle Ofri's Singular Intimacies, Rashid Khalidi's Resurrecting Empire and The Iron Cage, Meredith Hall's Without A Map. Currently, she is the Administrator of the Hemingway Foundation/PEN Award.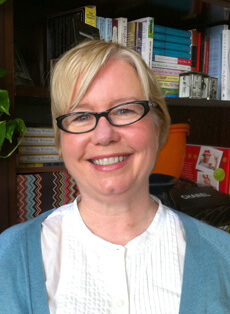 Brenda Copeland is an Executive Editor at St. Martin's Press, where she has worked since 2010.  Brenda publishes a vibrant mix of fiction and non-fiction, from the commercial to the literary, and looks for strong stories told with a strong voice.  Current authors include Matthew Dicks, author of Memoirs of an Imaginary Friend, Ann Leary, author of The Good House, and Amy Sue Nathan, whose debut novel The Glass Wives will come out in summer, 2013. Over the course of her career Brenda has published such bestselling authors as Dean Koontz, Claire Cooke, Cecily Von Ziegesar, Melissa de la Cruz, as well as Gotham and Deepak Chopra. Brenda teaches book editing at New York University.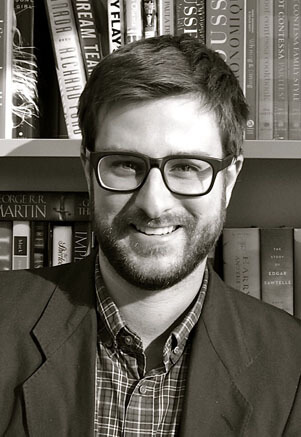 Ryan Doherty is a Senior Editor at Spiegel & Grau, an imprint of the Random House Publishing Group.  He is interested in platform and voice driven narrative non-fiction. His eclectic interests in non-fiction include history, personal narrative, popular culture, science, food, music, blog trend titles, humor and biography.Other special interests include debut literary fiction.  In the five-plus years that he has been at Random House, Ryan has edited a number of bestselling titles including Loon by Jack McLean, Life as I Blow It by Sarah Colonna, as well as the NBCC Award-winning memoir Half a Life by Darin Strauss. He also has acquired the forthcoming The Mushroom Hunters by Langdon Cook, an authorized biography of Jim Henson by Brian Jay Jones, and Seconds, the new graphic novel from Bryan Lee O'Malley.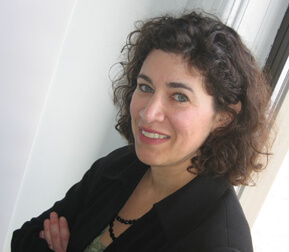 Amy Gash is a Senior Editor in the New York office of Algonquin Books, where she has acquired literary fiction and narrative nonfiction for the past 15 years. Among the books she has edited are Ariel Sabar's My Father's Paradise: A Son's Search for His Family's Past, which won the National Book Critics Circle Award for Autobiography, the New York Times bestseller Work Hard, Be Nice: How Two Inspired Teachers Created the Most Promising School in America by Jay Mathews. A forthcoming novel, The Art Forger by B.A. Shapiro, is the #1 Indie Next Pick this November. What connects all her diverse projects, whether fiction, memoir, history, education, travel, religion, science, or popular culture is the author's distinct voice. Before arriving at Algonquin, Amy worked at HarperCollins and Random House.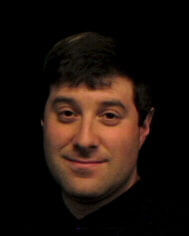 Jeff Kleinman is a literary agent, intellectual property attorney, and founding partner of Folio Literary Management, LLC, a New York literary agency which works with all of the major U.S. publishers (and, through subagents) with most international publishers.  He's a graduate of Case Western Reserve University (J.D.), the University of Chicago (M.A., Italian), and the University of Virginia (B.A. with High Distinction in English). His authors include Garth Stein, Robert Hicks, Charles Shields, Bruce Watson, Neil White, Philip Gerard, and the late Dean Faulkner Wells. His interestes include nonfiction: especially narrative nonfiction with a historical bent, but also memoir, health, parenting, aging, nature, pets, how-to, nature, science, politics, military, espionage, equestrian, biography. His fiction interests include very well-written, character-driven novels; some suspense, thrillers; otherwise mainstream commercial and literary fiction.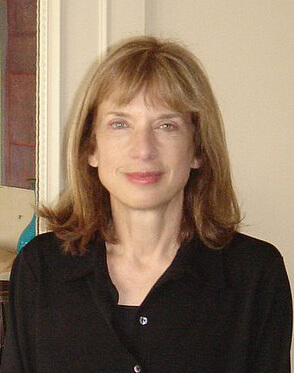 Susanna L. Porter, Vice President and Executive Editor in the Random House Publishing Group, is noted for her success in acquiring historical fiction, including several novels written from the perspective of women. Her most recent success is The Paris Wife, Paula McLain's bestselling novel. Ms. Porter has recently acquired Ms. McLain's next book, which will focus on the life of another noted woman, Marie Curie. Similarly, Ms. Porter was the acquiring editor for Anne Fortier's novel Juliet, which focuses on the heroine of Shakespeare's play Romeo & Juliet, and Nancy Horan's bestselling novel Loving Frank, which is about famous architect Frank Lloyd Wright as seen through the character of his mistress.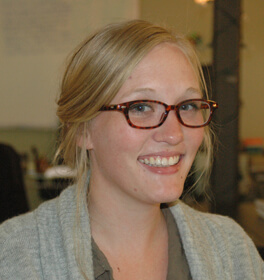 Christen Thompson is the Commissioning Editor for Louisiana, Texas, Mississippi, and Arkansas for The History Press, a publisher of non-fiction regional and local history. She is a graduate of the Publishing Institute at the University of Denver and received her Bachelor of Arts in English Literature and Creative Writing from Agnes Scott College. As an editor, Ms. Thompson seeks to publish stories, to paraphrase Toni Morrison, from outside of the center. Anything with passion, voice, integrity, and that seeks to inform the world we live in–whether that world be a former boom town or a downtown neighborhood.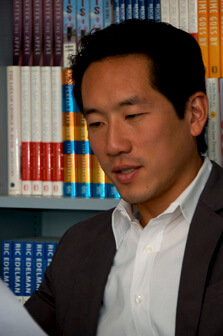 Howard Yoon is the Vice President and Editorial Director of the Ross-Yoon Literary Agency. Howard began his publishing career 15 years ago. He has served as an agent, writer, and editor on numerous fiction and non-fiction book projects. In 2000, he was the founder and president of an online venture, Authors Online, and in 2003 he co-authored a business book, Begging for Change (HarperCollins) with Robert Egger, which won the McAdams Award for Best Book on the Nonprofit Sector. As a literary agent, he is interested in nonfiction topics ranging from current events and politics to culture to religion and history, to smart business. He also teaches narrative nonfiction writing in the Masters of Journalism Program at Georgetown University.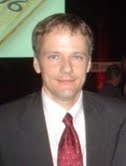 Webster Younce has most recently been a Senior Editor at Free Press/Simon & Schuster, with previously held senior editor posts at Henry Holt, Houghton Mifflin, and Suhrkamp Verlag in Berlin, Germany, where he was responsible for Suhrkamp's English-language and international literature program. His authors have included James Kynge (China Shakes the World, winner of the FT/Goldman Sachs Business Book of the Year); Whitbread Award-winning historian John Guy (A Daughter's Love: Thomas More and His Dearest Meg); Joseph Epstein (Friendship: An Exposé); Paul Theroux (Ghost Train to the Eastern Star); Ward Just (Forgetfulness) and Jonathan Miles (Dear American Airlines).