A special welcome today to all those joining us from this weekend's IBPA Publishing University in Salt Lake City, Utah. A great event with plenty of connecting – we hope this particular post on guest blogging wisdom will help lead each of you to ever more productive connections!
Guest blogging is a valuable strategy for any author/publisher marketing campaign and no matter where you are in your marketing process, it's a step you can begin right this minute. Guest blogging extends your reach beyond your own website and social marketing efforts, plugging you into the websites and social marketing efforts of others.
You benefit from the exposure to new audiences; they benefit with new, original content for their sites. Everyone wins…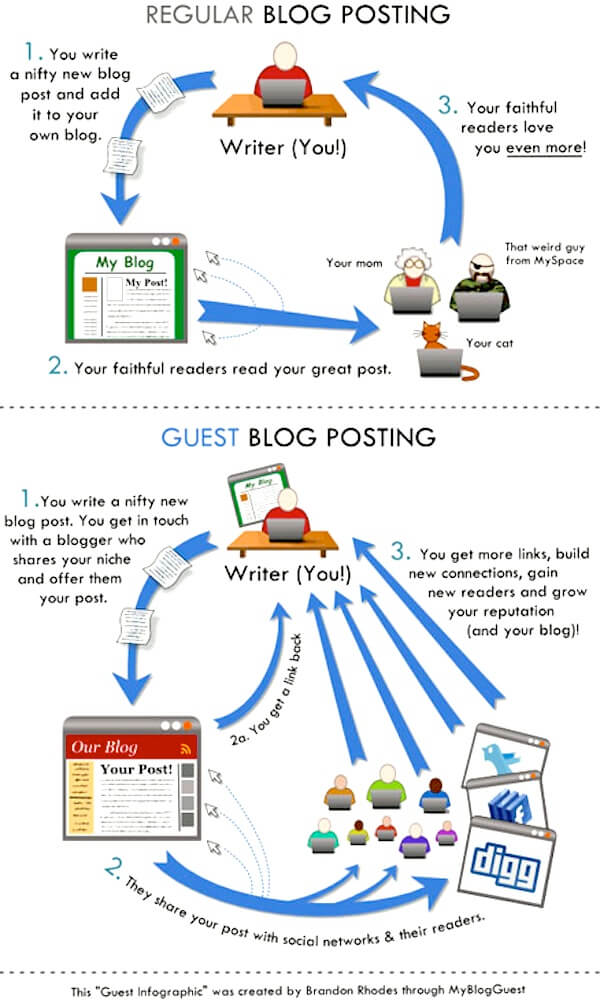 Finding guest post opportunities is easier than you might think. First, you probably already have a sense of where you'd like to blog. For example, if you're a non-fiction author writing about cats, you may already know the top pet/animal blogs out there. If not, you need to search for them.
You can expand your search by using your keywords along with certain search terms regarding guest blog posts. In example, if you're writing historical fiction, you can search that, or your time period, and add phrases about guest blogging.
Happily, there are sites dedicated to making finding blogs and guest posting opportunites even easier. The six sites below will offer you plenty of intel and opportunities for offering up and seeking guest blogging opportunities.
BloggerLinkUp is a service provided by Cathy Stucker and Special Interests Publishing. The purpose of the service is to help bloggers get exposure for their content and find content for their blogs. BloggerLinkUp provides the leads, the rest is up to you. You can list there whether you need a blog (WWW has found several blog posts through them) or when you have content to offer.
Like the others, the process is pretty straightforward here. The author writes an article and shows it to the blogger. The blogger decides if the article fits his blog and if yes, publishes it on the site. (Optionally) The blogger and the author may arrange that the author promotes (i.e. shares) his post once it is published (and thus drives more traffic to the blogger's site).
Bloggers choose to which kinds of opportunities they're open to being pitched about. Brands find and connect with the right bloggers for their projects or campaigns. Blogdash is free for bloggers, and you can choose the kinds of opportunities that you're open to being contacted about.
On Guestr, blogs are listed by category, so it's easy to connect with other specialty sites. You can post a website listing and have others pitch blog ideas to you or pitch a guest blog idea for someone else's site.
Finally, make sure you set up Google Alerts for your favorite relevant search terms. Paying attention to blog results that come in can lead you to potential blogging opportunities there, as well as be possible guest bloggers for your own site!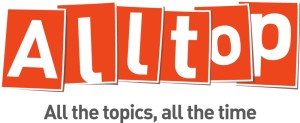 Alltop displays all the headlines of the latest stories from the best sites and blogs that cover a topic. They group these collections — "aggregations" — into individual web pages. It's a great place to find the biggest, most influential bloggers reaching the audiences you want to reach. Hint: You'll want to submit your own site here, too!
UPDATE: Another resource article you may enjoy: How to Use Guest Blogging to Promote Your Book that published on May 10, 2016.
Have you guest blogged or hosted guest blogs? Tell us how it's contributed to your marketing strategy with your comment below. Have an idea for a guest post at Where Writers Win? Email info@writerswin.com