Written Word Media's sites are go-to marketing platforms for both independent authors and traditional publishers. We had the chance to talk with Ricci Wolman, the founder and CEO of Written Word Media, about how her sites help authors sell more books. Read on for a special offer for members of our Winner Circle!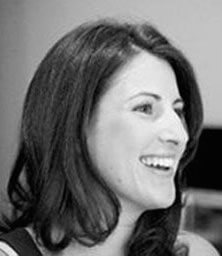 Written Word Media started as a single site: Freebooksy. My mother is an author, and when she launched her first book, she found that places to reach new readers were few and far between. I brought my experience as a data-driven marketer to the table and had the idea to start Freebooksy, our first portfolio site. Our goal has always been to help authors sell more books, and it started right at home.
What sets Written Word Media apart?
We believe that books are a force for good in this world. Our team is passionate about the power of the written word, and that fuels everything we do. Helping authors sell books isn't just about offering a compelling product – it's about furthering the importance of books and reading. We believe in what we do and it shows in our friendly customer service, satisfaction guaranteed policies, and competitively priced products.
How many sites are in the Written Word Media family?
We operate five sites: Freebooksy, Bargain Booksy, Red Feather Romance, A Year of Books and our newest addition to the family, NewInBooks.

How many readers do you reach?
We're constantly growing (and quickly), but right now we reach more than 600,000 readers across our portfolio sites.
So if I'm an author, how do I know which site is the right one for my book?
Which site is right for you depends what types of titles you have and what your goals are. If you are looking to get your free or discounted book in the hands of readers, then Freebooky and Bargain Booksy are the place for you. Running a feature on Freebooky or Bargain Booksy is like running a "Groupon" for your book. It helps spur sales and downloads, teaches Amazon's search algorithm about your book to make it more discoverable, and drives reviews.
If your book is new (or if you have a new book coming out), then NewInBooks is the best fit for you. A NewInBooks feature is similar to getting placement in the New York Times Books section. A NewInBooks features drives sales, brand awareness of your book, social followers and helps get your book listed in Amazon's recommended books.
How does an author go about getting their book(s) on your sites?
There are currently two ways to get your book on one of our sites. You can submit editorially and our editors may pick your titles for inclusion. Or you can guarantee placement of your titles by purchasing a feature.
How does it work if I decide to purchase a feature?
It's simple. You go to the site that you've identifies as a good fir for your title. You purchase a feature. We review your title and we'll confirm your purchase and follow up with you if we need anything else. On the day of your promotion, you'll be included in our daily emails to our readers who love to read books within your genre. We'll also post your book to our website. The long-term discoverability benefits of a feature with Written Word Media are compelling because our website posts don't get taken down. Your book will be searchable in our archives indefinitely.
How much does it cost?
The cost varies depending on the site and genre. Bargain Booksy features start at $25 (full Bargain Booksy price list is here), Freebooksy features start at $40 (Freebooksy price list) and NewInBooks features start at $399 (NewInBooks price list is here).
WWW Winner Circle members are also eligible for a 15% discount on all Freebooksy, Bargain Booksy and NewInBooks features. Use coupon code WWW15. (Note: The discount cannot be applied to bulk purchases.)
Do you accept debut authors?
Absolutely! We know the hardest part of marketing a book is right at the beginning, before a title has reviews or any history of sales so we love to help authors who are just getting started.
Thanks for taking the time to answer our questions. What are you reading right now?
I am a mom so I've read the new Dr. Seuss book a few hundred times in the past two weeks!