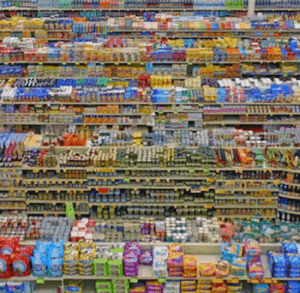 Our thanks to Carol Chiao for this first article in a DIYMBA series for writers. This is the second in a series of posts to provide perspective on the business of writing, leveraging a marketing professional's experience.
In the last DIYMBA article, we defined brand as an author's promise to readers. Design is the visual manifestation of that promise.
In the crowded space of a bookstore, real or digital, a book may only have seconds to break through to a reader. Good book cover design can achieve break through. Mediocre design can get lost.
This challenge is akin to a packaged good trying to grab attention in a grocery store filled with hundreds of thousands of products. So, what can we learn from packaging design principles? [Read more…]