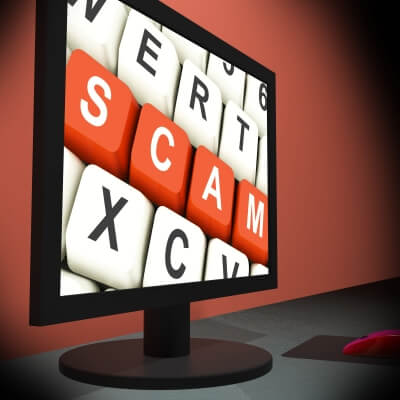 (Graphic courtesy FreeDigitalPhotos.net)
It was bound to happen in a once relatively quiet industry of readers, writers and thinkers. With the digital revolution came a large army of mercenaries, apparently keen to prey on the ever-fragile ego of an author.
Aside: It is in fact the scoundrel aspect of publishing (or rather author marketing) that birthed Where Writers Win. I grew tired of seeing authors pay thousands for a website they couldn't even manage themselves, and more aggravated still when learning they had to pay someone every time they wanted to announce a book signing. I was floored by prices being charged to "manage" social media, when in fact social media is about being social, and most of it's free, so, um… (And let's be honest – does anyone go to a book signing to meet your typist?).
Nowadays I see people charging hundreds of dollars an hour to "coach" social media or help an author set up a Facebook page. I recently met an author who was thrilled that she got her website for "free," but the "free" came with a $95 a month "hosting" pricetag, where it should be about $5. Sigh.
Okay, these aren't all outright scams. But an author needs to stop and think about just how many books they'll have to sell to recoup such "investments." Sure, a Rolls Royce will get you to the theater. But so will more economical vehicles, without the buyer's remorse.
Along came blog tours and I thought, here's something we want to add to our service menu. Until we  discovered that again, this had too often become a predatory way to part authors from their cash, both from "paid reviews" on pointless sites, and exorbitant fees for organizing "tours" that are really just your review/interview appearing on a series of sites over a specified amount of time. There's no "tour" involved, though for the price you could fly to Paris for a live book signing.
And so, sadly, we decided we didn't want to be anywhere near blog tours, lest we get splashed by the invariable mud-slinging. They're not all bad, true. But we see too many charging too much to put authors on sites that either A) don't even match their genre and/or B) have little more following than the online reviewer's friends and family. That frustration gave birth to the whole idea of the Winner Circle and instead establishing a vetted directory where authors could go out on their own and pitch the reviewers in their genre with some traffic and following, without paying someone a thousand dollars or more and wasting their time and money. Obviously it grew from there, but that's how it all began.
But of course that's all in what we call publishing's "after-market." Now we're seeing harsher light shed on the scams and scoundrels within the actual road-to-publishing arena. Authors are becoming savvy to contests that are really just looking for lots of big entries with a tiny payout and no road to a published book. We've begun vetting contests, too, and weeding out those that are just a sneaky way to lure you into a publishing deal with yet another vanity press.
And speaking of vanity presses – yikes. We read a scathing post on May 4 from author David Gaughran, titled The Author Exploitation Business. I'm excerpting a bit of that article here, but I'd encourage you to click on the title link and read the entire post AND the nearly 150 thoughtful comments that followed. David says:
"Before the digital revolution made self-publishing viable on a wide scale, the dividing lines were easier to spot. Traditional publishers paid you if they wanted to buy the rights to your novel. Self-publishers were people who filled their garages with books and tried to hawk them at events. And vanity presses were the scammers, luring the unsuspecting with false promises and roundly condemned by self-publishers and traditional publishers alike.
"Today it's very different. The scammy vanity presses are owned by traditional publishers who are marketing them as the 'easy' way to self-publish – when it's nothing more than a horrifically expensive and terribly ineffective way to publish your work, guaranteed to kill your book's chance of success stone dead, while emptying your bank account in the process…
"And it's much harder to tell the scammers from the legitimate organizations when they are owned by the same people."
Again, I urge you – especially if you are considering self-publishing and haven't decided on a publisher yet – to read the entire article and the comments (some great ones there from other authors and even agents). And we'll be linking the article to our social media as well. Because, while the brave new world of self-publishing is indeed opening up worlds of opportunities to many authors, self-education will continue to be your best defense against making a bad deal.
Have you been a victim of a scam or scoundrel in the publishing world? Do you have advice for aspiring and emerging authors? Sound off with your comment below. Together, our voices can shout louder…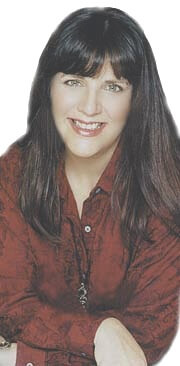 Creator of Where Writers Win, Shari Stauch has been involved in publishing, marketing and PR for 30 years. She is a past producer of the South Carolina Writers Workshop (SCWW) Conference and current Co-Director of Programming for Words & Music: A Literary Feast in New Orleans. Stauch is a certified executive coach, an award-winning essayist and fiction writer, and author of four non-fiction books. She is also the principal author of the WWW blog, with new posts published on every odd day of the month, and speaks at conferences around the country. The Where Writers Win team's newest collaboration is The Winner Circle – vetted book review directories, book clubs and other cultivated resources for emerging authors.