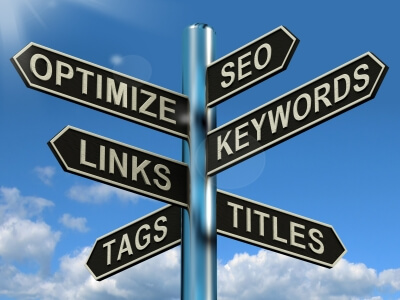 Sometimes it isn't more content you need, just a better way to find it.
Because the information superhighway has become so clogged with traffic, to get found today requires you to carefully organize each bit of info on your author website. Attaching keywords to content makes it easier to find and categorize by search engines. Think of all those categories and tags and keywords as the internet's Dewey Decimal system. And that's SEO, which stands simply for Search Engine Optimization.
So, optimizing is the process of making sure all the content on your website –from your descriptions to the writing on each page and post to even your photos– are optimized to the words and phrases that people use when searching the subjects you're writing about.
Now here's a fun and useful way to begin analyzing your own website content. Visit marketing.grader.com and type in your author website URL, i.e. writerswin.com. This is a free tool from Hubspot and entering your email is optional (they'll also send you a link to the full report if you provide your email.)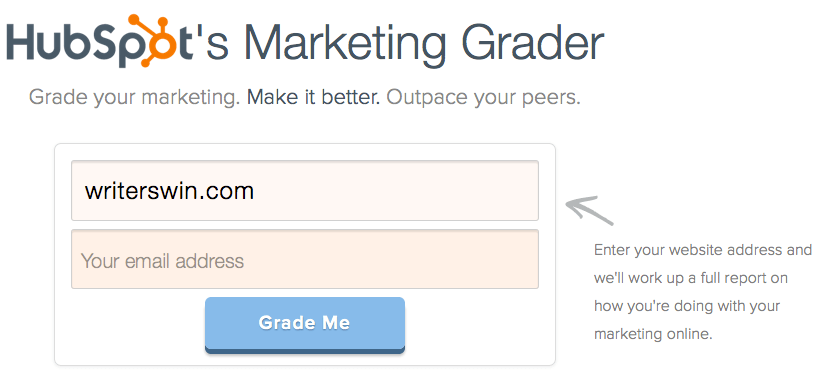 After what usually only takes a few seconds, you'll get a full online report of items including your overall "grade" as well as a breakdown of key areas and tasks you may want to undertake to improve your grade in each of the following areas:
Blogging
Social Media
SEO
Lead Generation
Mobile
Hint: On the first page of the report, look for the orange button towards the upper right hand corner for a free download (or click our link here) to the Essential Step-by-Step Guide to Internet Marketing. It really is a useful tool from Hubspot, covering the least you need to know about:
Defining keyword strategy
Optimizing your website to get found
Promoting content & participating in social media
Have a question about any of the lingo or a suggestion to help your fellow authors optimize their own author websites? Share it with your comment below! Top graphic courtesy freedigitalphotos.net